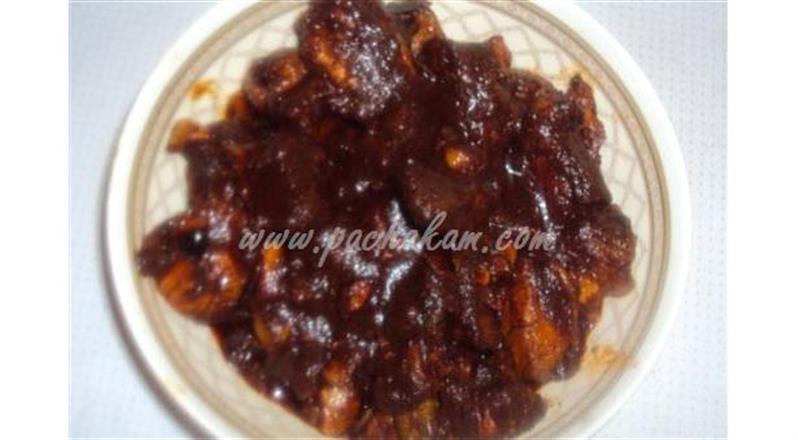 Meen Achar
If you haven't tried Meen Achar, you are truly missing out something great in Kerala. Meen Achar is a lip smacking favorite, quite irresistible in taste and flavor. Meen Achar is unique and tasty with fried fish pieces blended with spicy ingredients and tangy vinegar. Fish is nutritious and Meen Achar makes a healthy combo with rice. Meen Achar is a boon to working mothers and the dish is very easy to prepare with very minimum ingredients. You can explore a well detailed and step wise presented Meen Achar here.
For marination:
Chilli powder : 2 tsp

Pepper : 1 tsp

Salt : as reqd
For preparing Meen Achaar, first clean the fish and chop into small pieces. Marinate with salt, chilli powder and pepper. Keep it for 10 minutes.

Heat oil in kadai. Add the fish pieces and fry till done.

Drain and keep aside. In the same oil, fry garlic, ginger and curry leaves. Drain and keep it with fish pieces.

In the oil, add asafoetida, chilli powder and little salt. Add vinegar and mix well. Add fish pieces and mix well.

Tasty meen achar is ready. When warm, transfer it to a bottle and store.