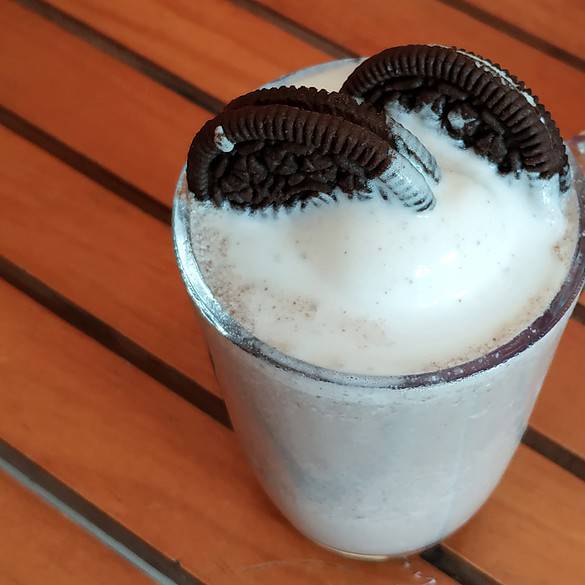 Oreo Milkshake
Oreo Milkshake is basically a simple milk shake recipe prepared with chilled milk, oreo cookies and vanilla ice cream slab. This dessert can easily be served to kids as well as to adults as dessert. Milkshakes are a classic American frosty dessert. The creamy combination of milk and ice cream make it an awesome treat. For making the delicious shake, all you need is a few ingredients and a blender. The Oreo cookie crunch makes the milkshake very special. Enjoy the milkshake after a hearty meal and you will see the difference. This is one of the easiest milkshakes you can serve with style and make sure you serve in tall glasses. Kids especially teenagers love the milkshake. With the cookie crunch and creamy texture, it is no wonder that everyone is fond of Oreo Milkshake. Rich in milk protein and other vital nutrients, you can be well assured that you are treating your kids with something good. You can explore a well detailed recipe here that can be easily prepared at home.
250

ml

Milk

Frozen

3

Nos.

Oreo biscuit

1

Tsp

Sugar

1

Scoop

Vanilla ice cream

For topping

1

Nos.

Oreo biscuit

For garnishing
For preparing the delicious milkshake, first crush the frozen milk and add it into a blender.

Place the sugar oreo biscuits into the blender and puree until smooth.

Pour the milkshake into a glass.

Top it with vannilla ice cream and oreo biscuits. Serve immediately!!