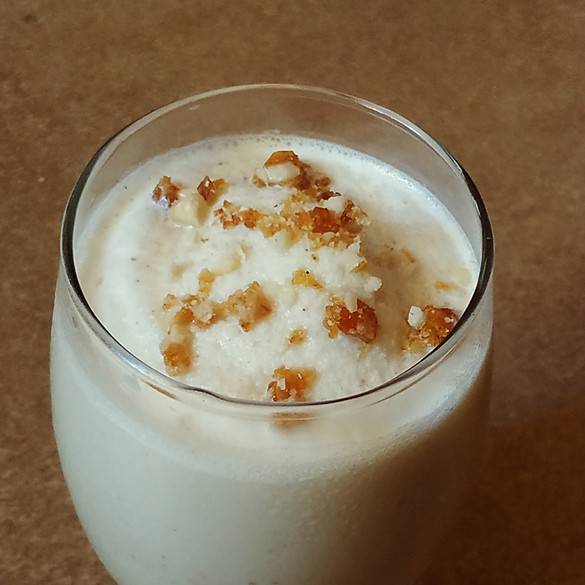 Peanut Chikki Milk Shake
Peanut Chikki Milk Shake is an awesome milk shake recipe with a nutty crunch that goes as a delicious accompaniment. This is a wonderful and unique dish that requires just a few minutes for the blending This is one of my favorite milkshake dishes. Here peanut chikkis are crushed and made into crumbs and are blended with semi-frozen milk. Crumbs of chikki brings out a nutty effect to the dish. Peanut chikki is a good sauce of protein & iron. Milk is a good source of calcium. Those who are looking for weight loss, this smoothie can be consumed as one meal. Stay fit and healthy. Enjoy Life. Let's go and blend the peanut chikki with semi frozen milk to make this delicious crunchy milkshake. You can explore a well detailed Peanut Chikki Milk Shake recipe here that can be easily prepared at home.
4

Tbsp

Peanut chikki crumbs

400

ml

Semi frozen milk

2

Tsp

Sugar

Crushed peanut

For garnishing
Add peanut Chikki crumbs into a blender.

Crush milk and add to the blender, Add required sugar also.

Blend for 1 minute.

Pour into glass and top it with chikki crumbs. Serve soon and fresh. Enjoy.