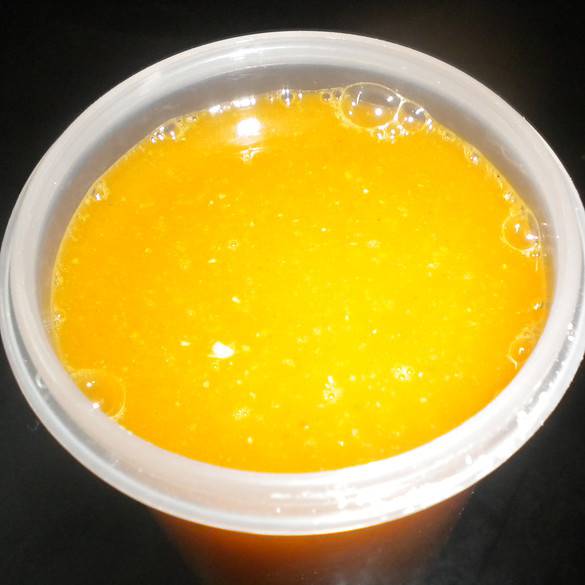 Homemade Passion Fruit Squash
Homemade Passion Fruit Squash is a sweet and tangy flavored delightful drink having excellent nutritive properties. The tangy flavor of the drink is enjoyable especially for elders. Kids do not favour the drink. During height of summers, this Homemade Passion Fruit Squash makes a cool comforting drink, very relaxing for your tummy. Passion fruits grow in plenty in Kerala and the creepers can be easily cultivated at home. The Squash is unique and special with the extracted passion fruit pulp blended carefully with the sugar syrup and stored in bottles. Passion fruits are nutritious, rich in Vitamin C and other vital nutrients required for body. It increases hemoglobin for human body. This is not the type of fruit you just cut in half and dig your spoon into. We were a bit unsure to try it once again, until we were instructed by locals to have it as a drink. In Kerala it is very popular drink in most of the houses and really yummy and refreshing. During summer, its great to enjoy the drink. Do try this simple, delicious drink for this amazing climate and enjoy with your family. You can discover a well detailed recipe of passion fruit squash here
10-12

nos

Ripened Passion Fruits

2

cups

Sugar

5

nos

Lemon

1/2

tsp

Salt
Change Sugar into a Vessel and add 2 cups of Water in it and keep it aside. When Sugar is dissolved in the water, filter the sugar water and boil it for about 10 - 12 minutes in medium flame and keep this syrup aside to cool it.

Cut the Passion Fruits and take the Pulp and seeds out by using a spoon/knife and keep it in a plate/vessel.

Grind the Pulp and seeds together in a mixer along with some water, filter the juice and remove the wastage of pulp/seeds and store the Juice separately.

Cut the Lemons and add the Lemon juice, Sugar syrup and Salt also into the Passion Fruit juice and stir it well.

Simple Passion Fruit Squash is ready. Change this Squash into an air tight glass bottle and store it in the fridge. As and when it is required, take 3 – 4 tspn. Squash and mix it with cold/normal water and serve it.