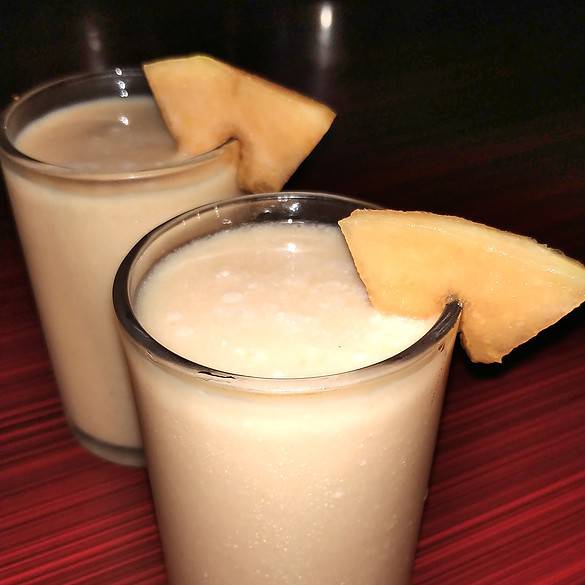 MUSK MELON MILKSHAKE | CANTALOUPE MILKSHAKE | SHAMAM MILKSHAKE
Musk melon milkshake recipe is a quick to make milkshake recipe with loads of nutritional benefits. Shamam Milkshake is so creamy and so rich despite the fact there is no ice cream added. These kind of milkshakes where you add just fruits and milk are a great way to make kids drink along with the benefits of fruits. Musk melons are a powerhouse of health; they almost seem like the superhero of fruits. They are abundantly available in the summers and have a super high percentage of water content in them making them cooling and hydrating. So as the summer approaches, know why you should eat more muskmelons. They not only have a delicious aroma but they also taste amazing. Musk Melon Milkshake is a perfect drink for breakfast along with Sand which. Shamam Milkshake is extremely tasty, and naturally refreshing due to its high water content which makes it the perfect thing to sip on during a hot summer day. If you are on a diet and health conscious, you can use honey instead of sugar. So here you go with the detailed recipe of Musk Melon Milkshake here. Do try and enjoy with your family for this summer.
peeled,deseeded and chopped the musk melon.Add it into a blender.

Add frozen milk and sugar as required.Blend it until smooth.

Shamam Milkshake is ready now.Serve chilled.