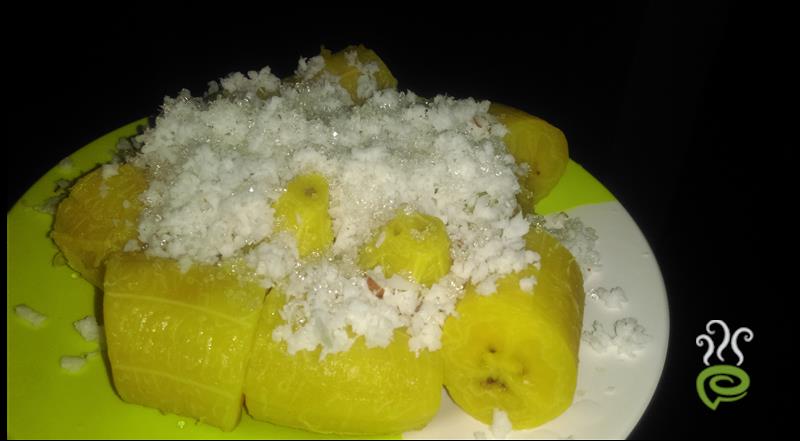 Steamed Banana With Coconut
Steamed Banana with Coconut is an instant snack recipe or break fast recipe.Its an easy to make stomach filling healthy recipe with banana,grated coconut and sugar.The taste of this dessert is really depends on the sweetness of the banana and the freshness of the coconut.
3

Banana

1/2

cup

Coconut

1

tbsp

sugar
Steam cook banana for 10 minutes and grate some fresh coconut.

Peel the steamed bananas.

Sprinkle the grated coconut and sugar over bananas and serve warm.