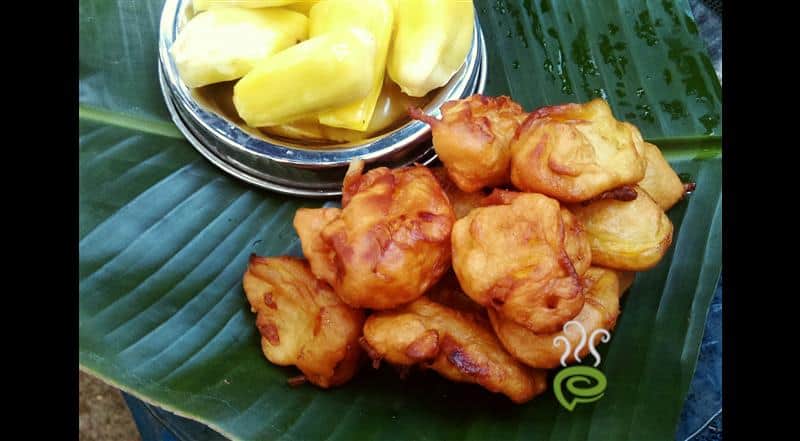 Ripe Jackfruit Fritters-Chakkapazham Pori
Today I'm going to share a simple tea time snack with ripe jackfruit.Its The recipe of jackfruit fritters is very simple,we just have to make a simple batter and dip the jackfruit pieces in that batter and deep fried quickly.For those who love jackfruit,with the goodness of jackfruit this sweet makes a good snack.
Remove seeds and cut into two pieces.

Take a bowl and mix maidha,egg,sugar,cardamom powder,salt and enough water to make a smooth semi thick batter.

Dip the jackfruit piecesin the batter.

Heat oil and deep fry them until a nice brown colour.

Delicious jackfruit fritters are ready now...serve it with a cup of hot tea.