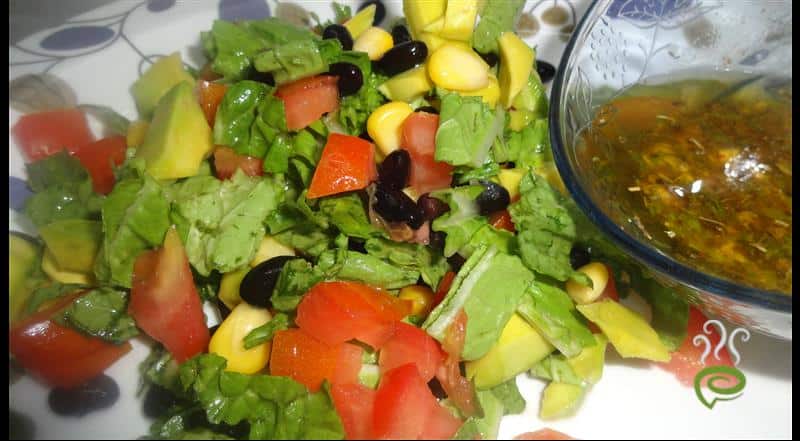 Mexican Salad
In the salad world Mexican salads always have an special place. The dressing for this salad is prepared with garlic, dry oregano, lemon juice few more ingredients. Mexican salad can be a sumptuous meal in itself or a good accompaniment with your sandwiches. No mexican salad is complete without adding kidney beans or black beans.
olive oil 2 sp

coriander leafs few

dry oregano 2 sprinkles

salt to taste

garlic minced 1/2 sp

lime juice 1/2 sp

cumin powder 1/2 sp

chili flakes 1/2 sp

lettuce 1/2

corn 1/2 cup

tomato 2

avocado 1

spring onion few

cooked beans 1/2 cup
in a bowl add olive oil, garlic, coriander leafs, dry oregano and salt.

to this add lime juice, cumin powder, chili flakes

in a large bowl add lettuce, tomato and corn

now add cooked beans, avocado and spring onions

mix this salad with the prepared dressing and serve.