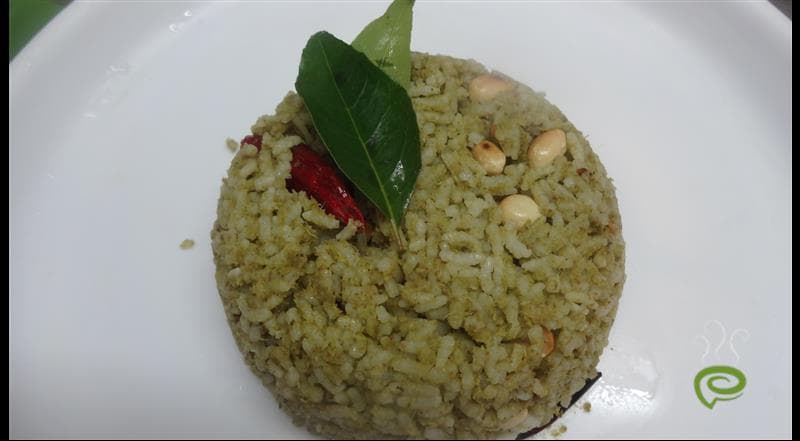 Curry Leaves Rice
Curry leaves rice is a flavored rice .Curry Leaves Rice is perfect for lunch or even for lunchbox.This is a simple way of including the nutrient rich curry leaves in our diet.Curry Leaves are good for all digestion problems.Its good for Hair Growth,Eyes and stomach related problems . Grind together curry leaves,tamarind, coconut and green chili ,and make a paste.and mix with cooked rice to taste this awesome curry leaves rice.
grind together curry leaves, green chili, coconut and tamarind

run this to a smooth paste.

In a pan, heat butter add red chili, and grounded paste and stir well.

When the grounded mixture cooked in the butter, add cooked and cooled rice.

Mix well and garnish with roasted peanuts and serve.