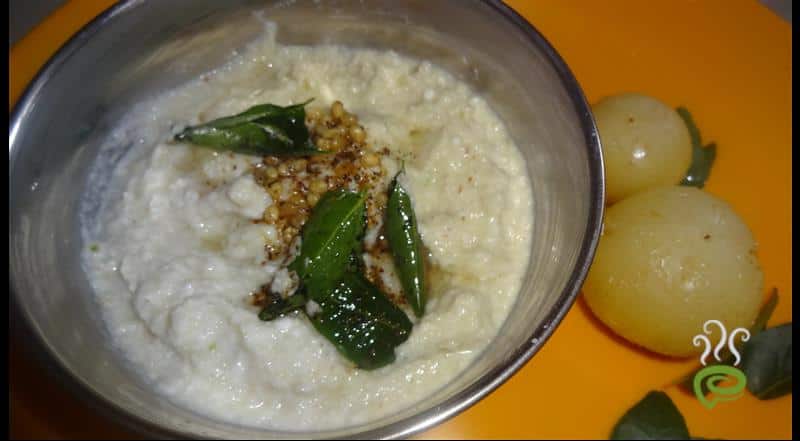 Nelli Pachadi
Nelli pachadi or Amla chutney is a very famous traditional dish in south India. This is very rich in Protein. Amla chutney is easy to make and is also said to be healthy and contains Ayurvedic medicinal properties. Amlas are boiled and ground in a mixer along with coconut, ginger and chili.This mixer is mixed with curd and served.
goose berry 4

coconut 2 tbsp

green chili 1

ginger 1 bit

salt to taste

curd 1/2 cup

mustard 1/2 sp

urad dal 1/2 sp

curry leaves few
boil goose berries in water

when cooked, remove seeds and run it in a mixer.

along with this grind coconut, ginger and green chili

to this mix required curd and salt

temper mustard, urad dal and curry leaves and add to this and serve.