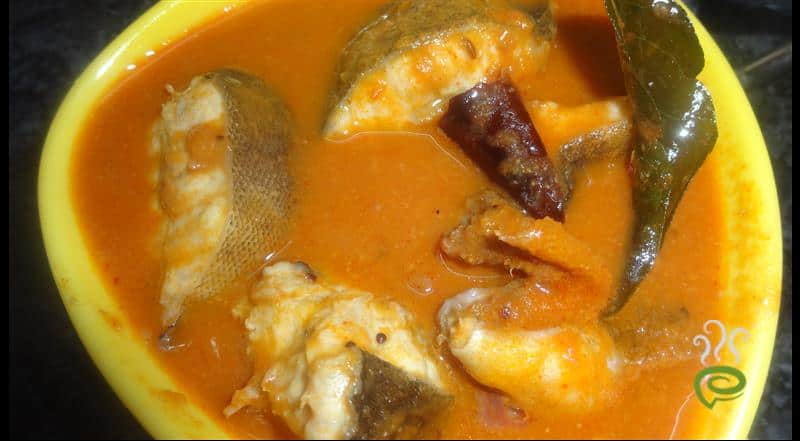 Snakehead Fish Gravy
Snakehead Fish is a kind of predatory fish that live in fresh water.It is known that this fish is very rich in albumin, a type of protein which is important.This kind of fish is prepared in curries and soups. Here is a simple gravy recipe of this fish without adding coconut to it. It tastes awesome with rice and idlis.
wash the fish finely

in pan saute onions,ginger garlic

add tomatoes, red chili powder and coriander powder, cook for few minutes and grind it.

heat oil add fenugreek, mustard, cumin and curry leaves

to this add the ground paste and salt and tamarind paste

now when the raw smell goes add fish pieces to it.

bring this to boil and serve.