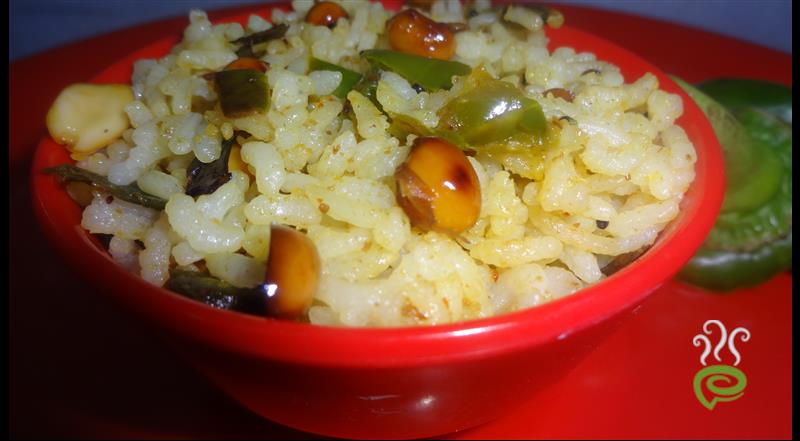 Peanut Capsicum Rice
Peanut capsicum rice is such a different kind of variety rice to be done within few mins. The rice holds a very different taste and mild spicy. The cashews and peanuts are roasted with urad dal and made to a powder and this powder is been added finally to the rice.
rice 1 cup coked

capsicum 1 cup chopped

jeera 1 sp

urad dal 1 sp

red chilli 2

peanuts 2 tbsp

cashews 2 tbsp

curry leafs few

salt to taste
in oil saute jeera, urad dal , red chilli

add peanuts and cashews and curry leafs

add capsicum and salt to it

grind a powder of peanut , urad dal and cashew and add to it

mix with rice and serve.