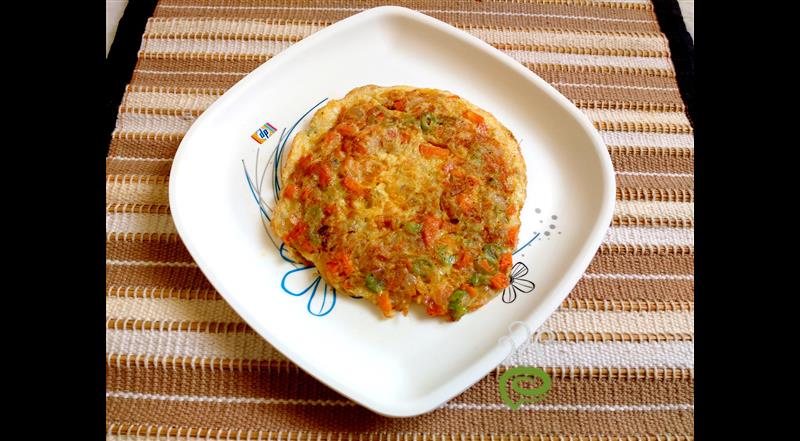 Desi Omelette
Masala Omelette is one of the quickest and tastiest recipe for breakfast with toasted bread slices. In this recipe, the eggs are whisked and mixed in the great Indian masala. in this we added carrot and beans and onion .
In Pan add 1 tsp oil and saute onion

Now add chopped vegetables and ginger garlic paste saute well

Now add red chili and garam masala and cook for 2 mins

Now pour egg mixture into vegetable cook well and add oil in sides

Now turnother side cook well

now its ready to serve Desi omelette .