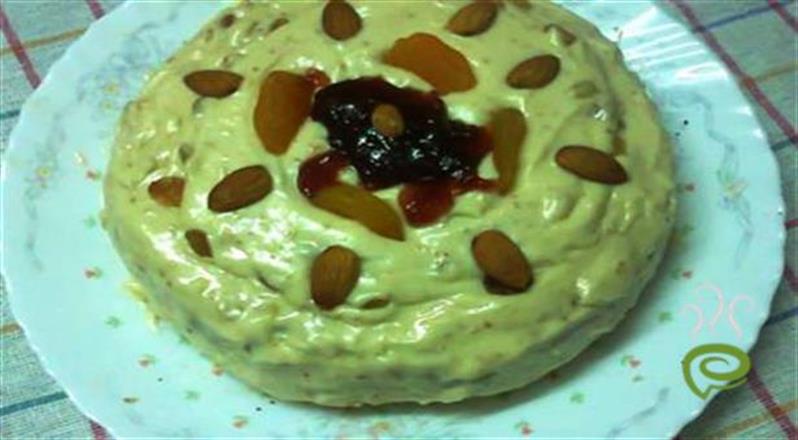 Dry Fruit Cake
This Dry Fruit Cake is very pleasing in taste and is liked by almost everyone. This is healthy too with the presence of almonds, cashews etc. and also can be made easily.
Egg : 4 nos

Plain flour : 8 tsp

Sugar : 8 tsp

Baking powder : 1 tsp

Milk : ½ cup

Figs : 2 nos (large)

Apricot : 4 nos

Cashew nuts : 20 nos

Raisins : 20 nos

Almonds : 10 nos

2

small

Chocolates : any type

optional
Grind well 10 cashew nuts with the milk.

Enter Step

Chop the nuts into small pieces and coat them with plain flour.

Enter Step

Enter Step

Beat the eggs with sugar.

Fold in the flour and baking powder to this.

Then, gently mix the dry fruits and nuts.

Cook in an oiled pan for 25 - 30 minutes on low flame.

Enter Step

Note : You can topped this with fig flavored whipping cream.