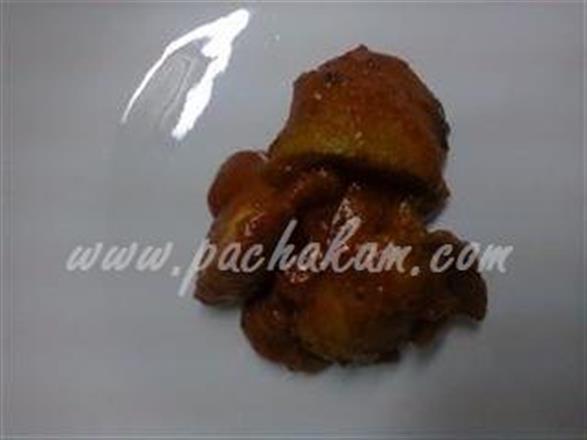 Easy Mango Pickle Easy
Tasty mango pickle within Minutes
6

nos

Raw mango

1

tsp

Mustard seeds

1

tsp

Fenugreek seeds

3

-

Pickle powder

2½

tsp

Chilly powder

3

tbsp

Oil

Salt

As reqd
Cut the raw mango and cook it in water with salt for 5 minutes.

Heat oil in a vessel and sauté chilly powder for 2 minutes on low flame.

Add cooked raw mango in it and mix well.

Sauté mustard and fenugreek seeds in a vessel and grind it to a fine powder.

Mix the above powder with the pickle.

Add salt, pickle powder and mix well.