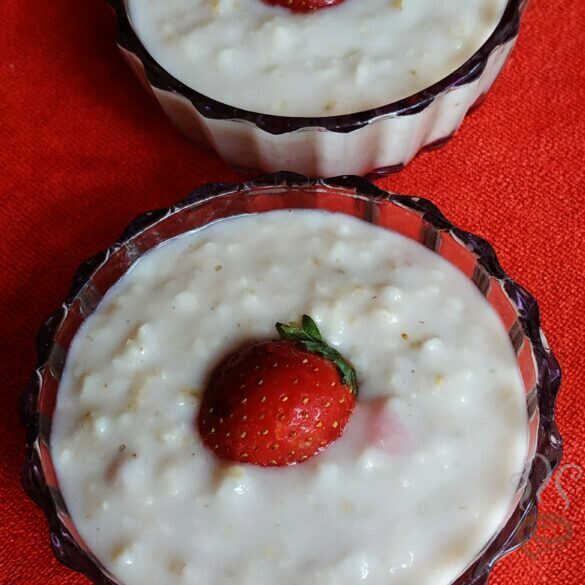 Strawberry Oatmeal
Strawberry Oatmeal is a simple and delicious dish packed with all-natural strawberry flavor, made on the stove-top and rich with a creamy thick base. This is a classic stove-top oatmeal recipe. It takes just 10-15 minutes to naturally thicken once all the ingredients are in the pot. This is a wonderful breakfast option for all fruit lovers out there. A warm bowl of Strawberry Oatmeal in the morning is a delight in itself, very soothing and filling for your tummy. This is a creamy, healthy and nourishing dessert made with just four basic ingredients. While the ingredients are simple, the dish is packed rich with strawberry flavor. Cooking some mashed strawberries in the dish, releases the absolute strawberry flavor. You are free to top the oatmeal which whatever fancies you. I have gone in for strawberries that are my favorite. You can discover a well detailed recipe here that can be easily prepared at home.
3/4

Cup

Oats

3-4

Nos.

Strawberries

2

Tbsp

Sugar

1

Cup

Milk

Pinch

Salt

3/4

Cup

Water
Combine the milk and oats in a saucepan.

Add sugar, a pinch of salt and water. Cook oats, stirring frequently over medium heat until thickened, about 10-15 minutes.

Pour the mashed strawberries into the oats.

Gently stir and cook again for 2-3 minutes. And turn off the flame.

Delicious strawberry oatmeal is ready now.