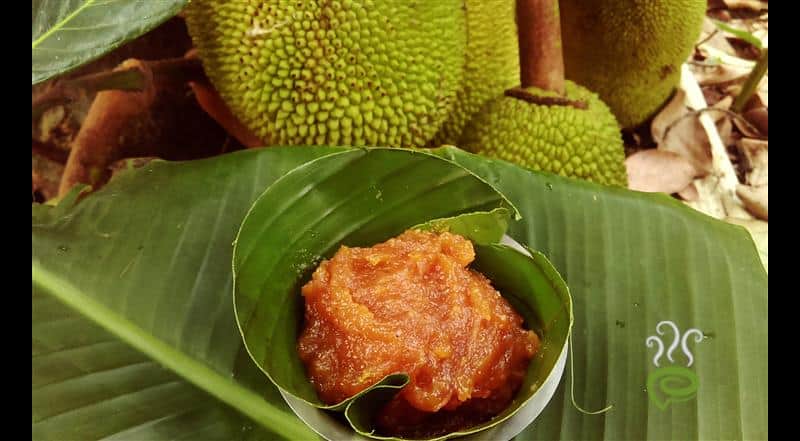 Naadan Chakka Varattiyadhu With Coconut Milk
This special Naadan Chakka Varattiyadhu is made with ripe jackfruit,jaggery,coconut milk,ghee and cardamom powder.Usually this recipe is prepared in jackfruit season and is stored for future use.
2

cup

jackfruit

1

cup

jaggery

1

cup

coconut milk

1/2

tsp

cardamom powder

2

tbsp

ghee
Remove the seeds of very ripe jackfruit.

Convert it to a bottom thick sauce pan.

Add coconut milk and start heating.cook the jackfruit in coconut milk for 10-15 minutes.

Then add melted jaggery and stir occasionally.let it thick.

When it starts thicken add ghee at intervals.keep mixing.

Add cardamom powder,keep cooking and stirring.

At one stage it will not stick to the pan and come together as rolling ball.This is the right stage,switch off the flame.

Tasty Naadan Chakka Varattiyadhu with Coconut Milk is ready now.