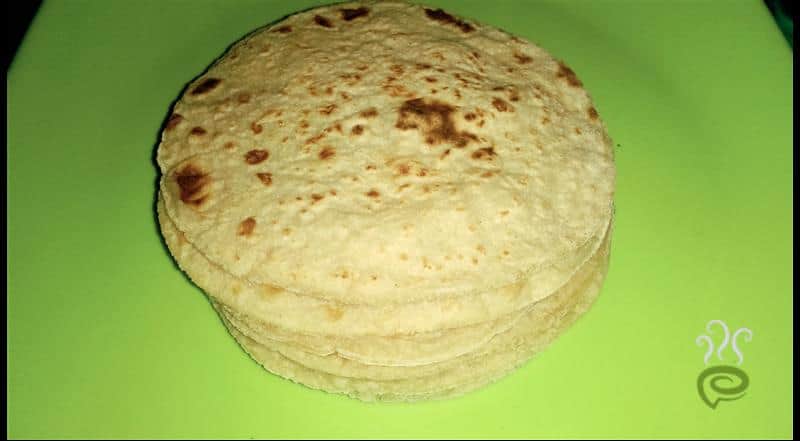 Wheat Nice Pathiri
Nice pathiri is a authentic Indian style flat bread that is popular in the coastal malabar region.Usually it is prepared with rice flour,but today I replace the rice flour with wheat flour especially for diabetic patients.It is prepared with only 3 ingredients wheat flour,cooking oil and water.
1

cup

Wheat flour

1

tsp

Coconut oil

Salt

to taste

3/4-1

Water
In a vessel boil 1 cup water with salt and oil.When it boils add wheat flour with constantly stirring.

Keep it on simmer for 10-15 seconds.turn of the flame and keep covered for 10 minutes.

Apply some coconut oil in your palms and knead the dough thoroughly with your hands.pathiri will be softer if you knead it until the dough is still hot.Roll small portions of the dough into lemon sized balls and with the help of a roller pin make small pathiris .

Heat a non stick pan and place each pathiri on it.flip over after 10-15 seconds and press on the center with back of a flat spoon and wait till it puffs up.wait for another 30 seconds and flip again and remove it to a plate.

Serve it with any veg or non-veg curries.