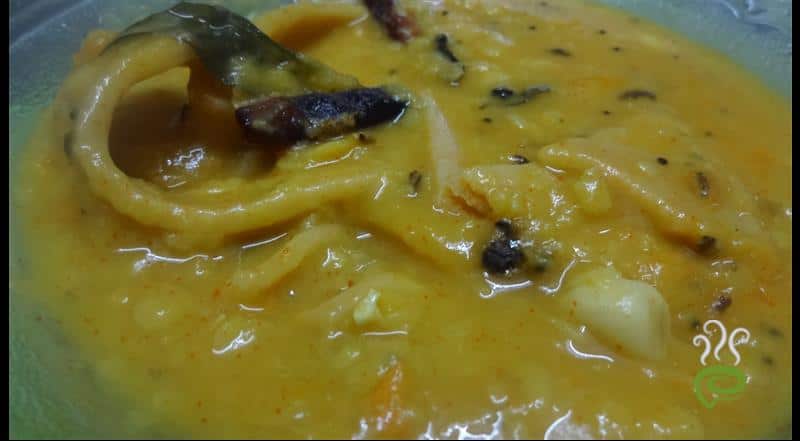 Dal Dhokli
Dal dhokli is a Gujarati and Maharashtrian dish made by boiling thick wheat flour noodles in a hot stew. Dal Dhokli-Strips of whole wheat flour or dhokli cooked in a sweet, tangy spiced dal. This dal dhokli is capable of carrying entire meal on its own, which means that it can be served all by itself and needs no accompaniment.
dal 1/2 cup

turmeric 1/4 sp

peanuts 3 sp

chili powder 2 sp

jaggery 1/2 sp

wheat flour 1/2 cup

besan 2 sp

chili powder 1/2 sp

mustard 1/2 sp

red chili 1

jeera 1/2 sp

curry leaves few
cook dal finely with turmeric and salt.

add roasted peanuts, chili powder and jaggery to dal

mix wheat flour, besan, chili powder and salt.

add water and oil make a dough

flatten the dough and cut to strips.

add the wheat strips to the dal

temper oil with mustard, jeera, red chili and curry leafs and add to dal and serve.