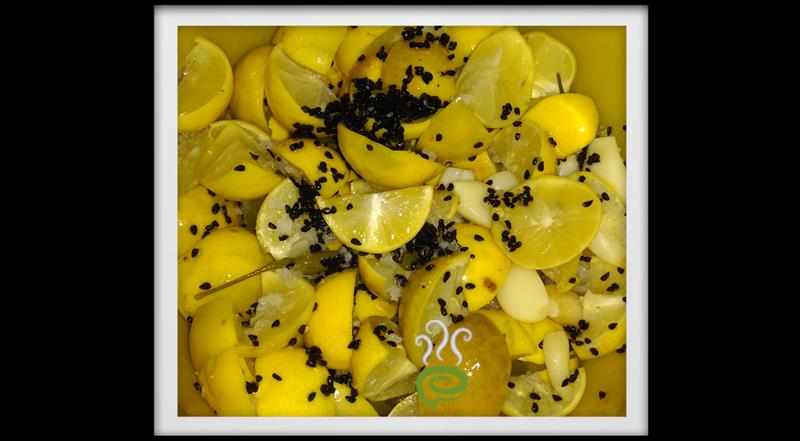 White Lemon Pickle/Vella Naaranga Achar
White lemon pickle/vella naaranga achar is an authentic pickle usually made in sadhyas in kerala.it does not contain too much masala which we normally use in other kinds of pickle.it made with garden fresh bird eye chilly locally known as 'kaandhari
Take all the ingredients and set aside.

Cook the lemon in boiling water for 5-10 minutes

When it starts boiling,turn off the flame and add chilli and garlic

Convert it into a colander and let it cool

Cut each lemon into four pieces and add black seed,vinegar and salt to taste.

Keep the pickle intact in an airtight jar atleast two weeks for the flavours to set.