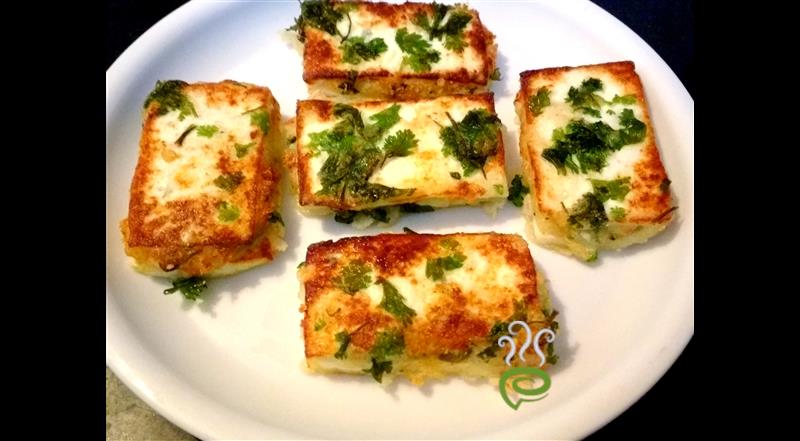 Paneer Bharwan
Paneer Bharwan is a delicious dish in Indian Cuisine. Cook yummy flavored paneer in a range of classic and traditional styled Indian dishes. Paneer Bharwan is a classic North Indian starter dish mostly famous in five star hotels and restaurants. This is a well renowned vegetarian dish. This can play as an exotic starter during party time. This is a simple and tasty starter prepared within minutes. This is a simple yet filling protein rich meal. The combination of paneer and aloo will be an extraordinary one to taste. The mashed potatoes are mixed with little coriander leaves, chilli paste and salt. This mixture is applied in paneer slices, dipped in corn flour mixture and deep fried in oil. Paneer Bharwan is enjoyed by all, both kids and elders. You can adjust the spicy requirements as per your requirements. Paneer is high in protein and other vital nutrients required for body. Growing up kids require these milk proteins for smooth functioning of bones and body. You can explore a well detailed recipe here that can be easily prepared at home.
Cut paneer in thin slices with rectangular shapes.

Now in a bowl add mashed potato, green chilli paste and required salt. Mix well.

Now take little mixture and stuff on one side of paneer slice.

Now close with the other slice.

Now add corn flour and chopped coriander with little water. Mix well and dip paneer slices in the mixture.

Next, shallow fry or deep fry both sides to a golden brown color and remove.

Paneer Bharwan is ready to serve. Serve hot and enjoy with ketchup.